Principal's Message
Hello Angel Families,
St Michael's School is alive with so many fantastic clubs and co-curricular opportunities! We are grateful to our staff for their dedication to students and the community. Some examples of these opportunities include: Girls' basketball, Boys' Volleyball, intramural Junior soccer at lunch, drawing club, drama club, knitting club, Intermediate tutoring, Student Leadership Team, Lunch Bunch, Langs Leaders, D and D club, Sports Club and many more! We are so lucky and we are grateful for these opportunities!
Our Grade 7 Confirmandi received the sacrament of Confirmation on Thursday, November 9, at St. Clements Church. We are so proud of our students! It was wonderful to see so many families and friends gathering at the Church to celebrate this important sacrament. We are grateful for the guidance of families, friends and teachers who have helped our students prepare to receive the Gifts of the Holy Spirit. We are grateful for Father Markus and Bishop Lobsinger for their spiritual guidance and leadership and for making the evening a blessed, joyous experience for all. Thank you to Mrs. Best, Mrs. Claessens, and Mrs. Welsh for all that you did to prepare our students and to make the Sacrament such a blessed success!
Remembrance Day Prayer
God our Father,
Your Son Jesus surrendered His life to free us from the power of sin and death. He showed us that the greatest love is in giving up one's life for others.
This month, we remember those who fought and died for our freedom. We ask You to bless and console them together with their families. Help us to understand the sacrifices they made in leaving their loved ones to face the horrors of war.
May we never forget their generosity. May the Holy Spirit give us the courage to resist evil in all its forms and show us how to be peacemakers through prayer and action, lest we forget those who fought, suffered, and died so that we might have the freedom and peace we enjoy today.
We ask this through Jesus Christ, our Lord.
Amen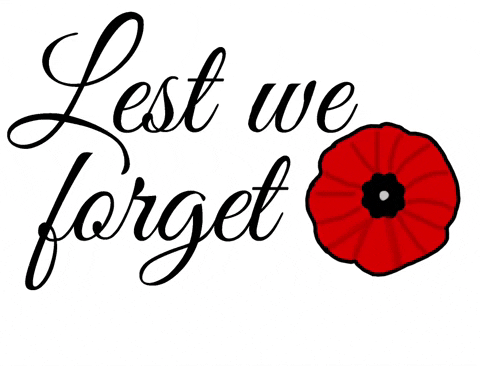 -Mrs. Routhier
Principal
Remembrance Day Celebration
Our Remembrance Day Celebration took place on Friday, November 10th. We would like to thank Mrs. Norman, Mr. Najm, and Mrs. Kruger for leading us on this special day. Check out our own Mr. Comiskey in this Remembrance Day Video:
Spiritual Development Day Reminder
Monday, November 13 is our WCDSB Spiritual Development day and there is no school for students. Our Extended Day Program is also not running. Have a safe long weekend!
Together In Faith: Ontario Catholic School Graduate Expectations (OCSGE = Hope Skills)
November Hope Skill: I Have a Voice!
An Effective Communicator is someone who speaks and writes honestly and sensitively, responding critically in light of Gospel values.
I speak, write, and listen as Jesus would want me to

I care about others and speak up for them

I am honest

I think carefully before I react or speak
I respect all people and their languages

I listen to the Word of God
Because I have a voice, I will use it lovingly, and I will live my life like Jesus.

Photo Retakes and Class Photos
Photo retakes and class photos will take place on Friday, November 17th, in the morning.
Progress Report: November 20
The Progress Report Card will be sent home on November 20, 2023. This report shows a student's development of the learning skills and work habits, and general progress in working towards the achievement of the curriculum. Two Elementary Provincial Report Cards will be issued later in the school year, one between January and February for Term One, and another towards the end of June for Term Two.
Student-Parent/Guardian Interviews
Our Student-Parent/Guardian interviews are on November 23. Classroom Educators have sent home forms for you to schedule interviews for your child(ren). Please return these forms by Tuesday, November 14th. Thank you!
Bullying Awareness and Prevention Week
Ontario has designated the week beginning on the third Sunday of November as Bullying Awareness and Prevention Week to help promote safe schools and a positive learning environment. During Bullying Awareness and Prevention Week – November 20-24, 2023– Ontario students, school staff, and parents/guardians are encouraged to learn more about bullying and its effect on student learning and well-being. Bullying is defined as a form of repeated, persistent, and aggressive behaviour directed at an individual or individuals that is intended to cause (or should be known to cause) fear and distress and/or harm to another person's body, feelings, self-esteem, or reputation. Bullying occurs in a context where there is a real or perceived power imbalance.
We are blessed to have many supports and presentations that will be shared throughout the week, with our School Leadership Team taking the lead and sharing their voice about this important issue!
Catholic School Advisory Council
The Catholic School Advisory Council would like to thank everyone involved in this year's very successful Dance-a-thon. It was held in the gym and everyone had a great time! The Dance-a-thon would not have been nearly as exciting if we didn't have our parents (and Mr. Gibson) keeping the energy up all day. Parents, friends, and family, we greatly appreciate your generous donations to help our school reach our fundraising goal. We are excited to announce that we raised over $11 000.00!!
We would also like to remind everyone that we are having a winter clothing drive right now. If you have new and gently used winter clothing you may drop them off at the school until Wednesday, November 22nd at 4:00 pm. On Thursday, November 23rd from 4-8 pm, you and your family can come to the school to pick up items.
Please remember that CSAC meetings are open to everyone, and you can always volunteer to be part of a committee.
The next scheduled meeting is on December 5, at 6 pm.
Home-School-Parish Connection
Please read the following message from St Clement Parish, Family and Children's Ministry Coodinator, Andrea…
As the Family and Children's Ministry Coordinator for St Clement Parish, I will be facilitating Children's Liturgy of the Word on Sunday, November 19th at the 11 am Mass. I incorporate principles from the Catechesis of the Good Shepherd – a Montessori approach to understanding and experiencing the Liturgy for children. It's a method that meets the developmental needs of the child and ensures a very interactive, engaging, and contemplative experience.
At our Next-Gen Sunday last month, we had 22 children attend children's Liturgy using this CGS approach and it was incredibly powerful to see the children use the materials to facilitate their prayer with God and His Living Word. They were completely focused and guided by the Holy Spirit.
Please reach out with any questions. Thank you for all you do to form the hearts, minds and souls of our youth.
In Christ,
+JMJ
Andrea
Dress for the Weather
We have been very fortunate with decent fall weather.  It is a good reminder to us all that even as the weather turns cooler we will still be going outdoors for multiple recesses every day whether the sun is shining or not. Additionally, teachers are making great use of the outdoor space as a means of extending the classroom. Please ensure your child is dressed for the weather and send in extra clothes, as well as socks and mittens to ensure fingers and toes stay dry and warm!
Mark Your Calendars!
November 11                                    Remembrance Day
November 13                                    Spiritual Development Day (no school for students)
November 14-22                              Winter Clothing Drive
November 17                                    Photo Retakes, Whole-Class Photos
November 20-24                             Anti-Bullying Awareness Week
November 20                                   Progress Reports go home
November 23                                    Parent/Guardian Interviews
Winter Clothing Drive (Items on display 4-8 pm)
November 24                                     Sports Spirit Day
November 29                                    First Reconciliation (Grade 2)
December 3                                        First Sunday of Advent (Hope)
December 5                                        CSAC meeting (6 – 8 pm)
December 19                                      Turkey Luncheon
December 21                                       Christmas Concert (pm for parents and guardians)
-St. Michael's Staff